Résumé
Nancy's major in college, during the 1970's, was theater costuming. Thereafter she was able to secure a job as a fitter and alterations in a shop of couture clothing. During this time, her personal work was featured in Glamour magazine.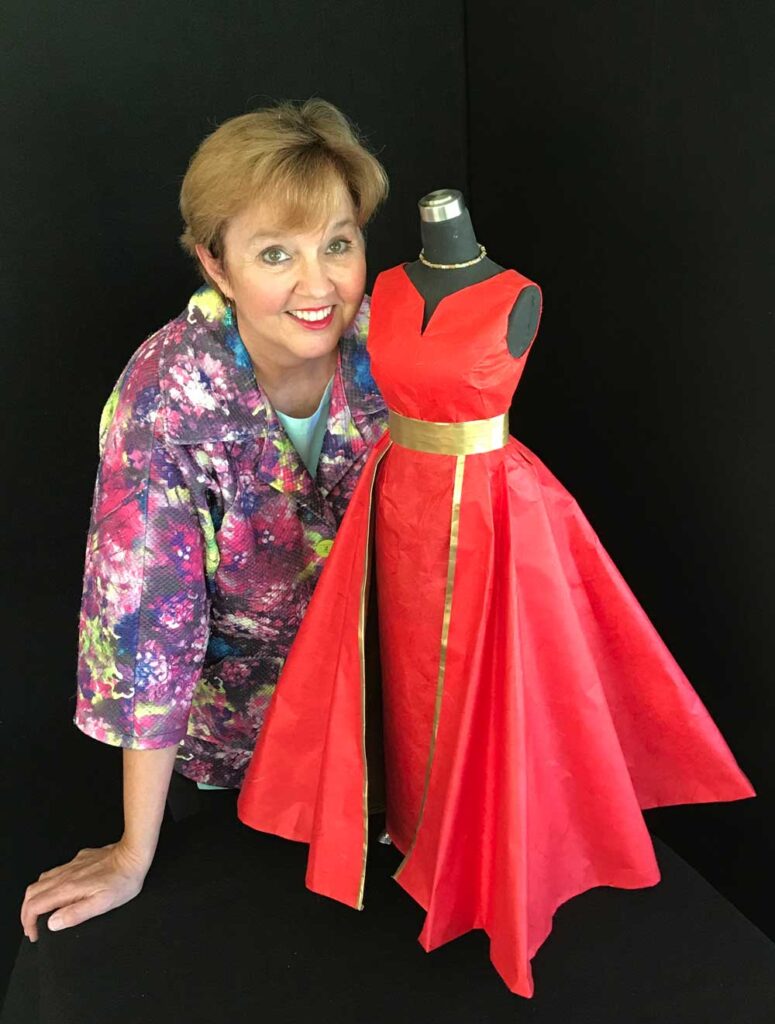 She relocated to work in costuming at The University of Alaska / Anchorage in the 1980's.
Upon her arrival back to the Pacific N/W area of the US, Nancy secured employment at The City of Portland, Parks Dept., where she oversaw costumes for 6 different theatre groups and managed a 5000+ sq. ft costume shop.
She opened her own custom clothing shop which specialized in designing and construction of custom clothing for individuals. Years of experience were gained in making entire wardrobes for personal clients as well as custom gowns. Storefronts around the US were decorated with gowns that Nancy had designed and constructed using materials from around the world.
In 2013 Nancy attended a paper masterclass in Berlin Germany, which opened a whole new world of material to her expertise. She is now using all the skills acquired in costuming, couture designing and fitting to create a line of paper (1/2 scale) gowns. These gowns are 27 inches tall and attention has been given to all the small details.
"Couture Confections in Paper" is the cumulation of a lifetime of experience, allowing Nancy to create, design, sew and fit these one of a kind mini marvels featuring the finest papers from around the world.